This has been such a fun week for me! First of all, my good friend Darlene aka Scrapee, made a most BEAUTIFUL layout using my new kit, Family Traditions. She posted it at One Single Seed, and within hours it was chosen Layout of the Day! Wooo hooo! WAY TO GO, DARLENE!! AND her layout is in the running for Layout of the Week! The competition is VERY stiff as there are some FABULOUS layouts this week. Please, if you can - stop by One Single Seed and vote for Darlene's layout
HERE
.
This is Darlene's layout, and I am sure you will agree with me that it is FABULOUS!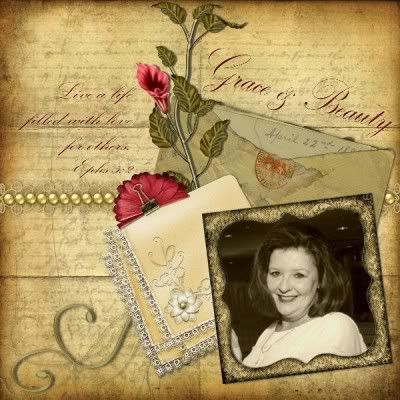 And then, another very good friend, Dawn of Snowsmoon Designs made THIS awesome layout using Family Traditions! AND to make it even better, she is offering the Quick Page of this layout, minus the photo and text, as a FREEBIE on her blog! Dawn, THANK YOU!!! It's simply amazing, we so appreciate your generosity! Hurry over to Dawn's blog
HERE
and pick up this FAB FREEBIE!
I am so humbled that these extremely talented ladies chose Family Traditions to scrap their photos, and I am celebrating with a SALE! Family Traditions is available at One Single Seed 50% off! You can find it
HERE
One Single Seed is a fast growing, new scrapbooking site! If you haven't visited lately, you will be thrilled with the new look and all the EXCITING things going on over there starting March 9th during the GRAND OPENING! Not only do they offer digi kits, but absolutely adorable paper kits as well. Check out the gallery to see layouts using these kits - you'll be amazed. AND..there are many genuinely NICE people there. :)
Have a great weekend, everyone!